Enroll
Your goal is stone prevention
The Total Care Hub helps with the rest
THIOLA EC Total Care Hub provides personalized support to help patients access and manage their treatment
For some people with cystinuria, drinking more water, reducing protein and sodium intake, and adjusting the pH levels of their urine may not be enough to stop cystine stones from forming. If your patients are experiencing cystine stone events even with these modifications, new THIOLA® EC (tiopronin) delayed-release tablets may help.1-3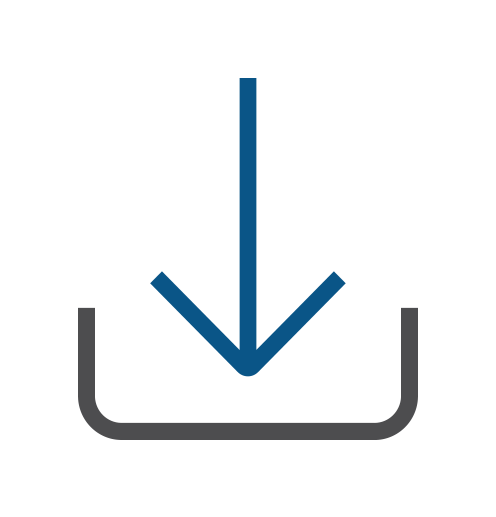 Prescribe THIOLA EC.
Download and complete the THIOLA EC Total Care Hub enrollment form to get started today. For any questions or help with the enrollment form, call 844-4-THIOLA (844-484-4652).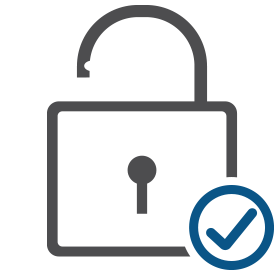 Access
The Total Care Hub helps with financial support and reimbursement options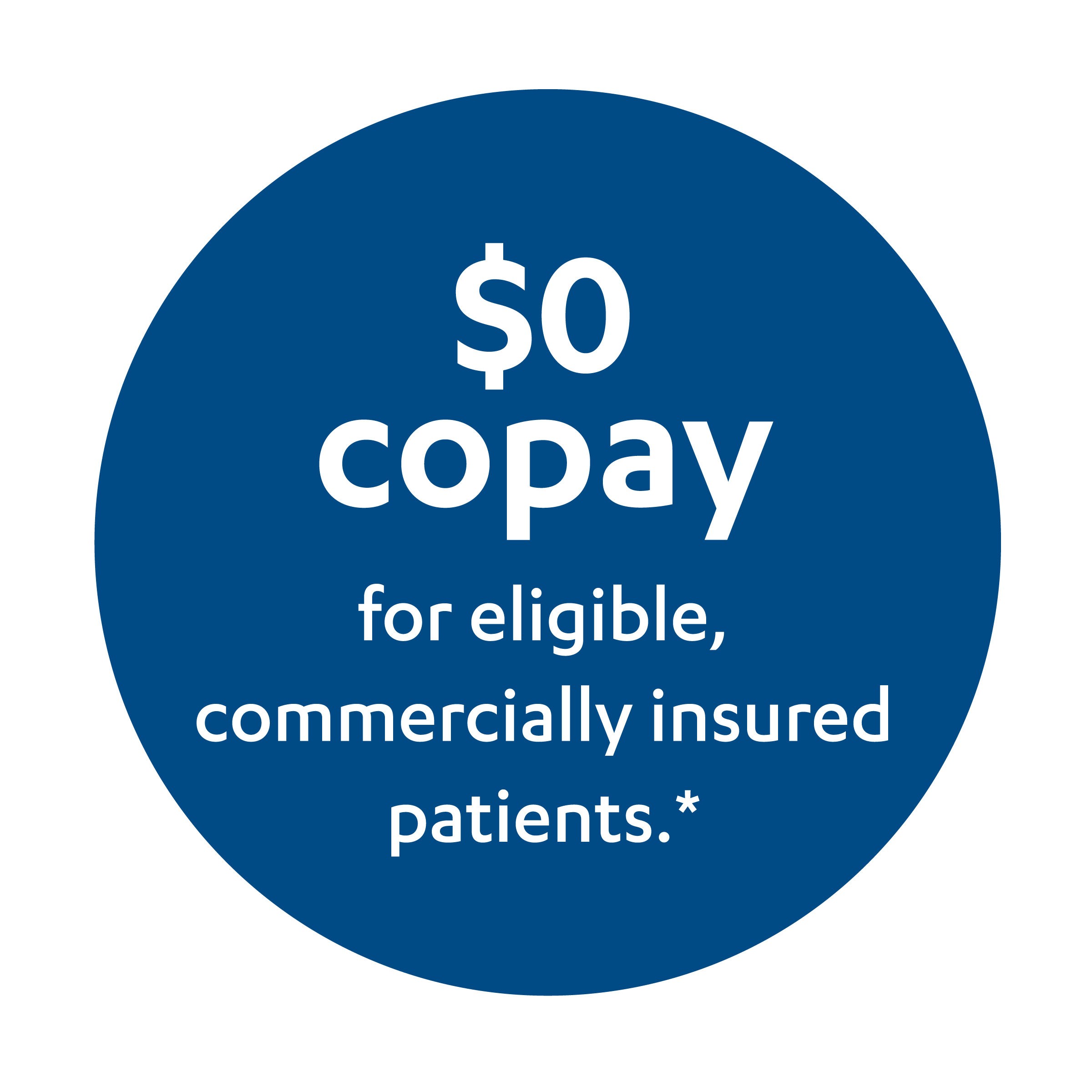 Hub Counselor
A dedicated Hub Counselor will assist with benefit verification, prior authorizations, and appeals.
Education
The Total Care Hub will educate and answer questions for medical staff and patients regarding THIOLA EC.
Maintaining therapy
Patients will receive guidance to ensure no interruption in therapy during changes in marital, employment, or disability status.
Financial assistance
$0 copay for eligible, commercially insured patients,* reimbursement support, and patient assistance programs are available for other insurance carriers.
*Copay Terms and Conditions:
Program is valid for patients with commercial or private insurance
Must be a US resident
Not valid for patients insured by a federal or state government-funded health plan, including Medicare, Medicare Advantage, Medicaid, and TRICARE
Void where the program is prohibited by law
Not valid for uninsured patients
Program does not replace prescription drug coverage or insurance and is not intended to substitute for coverage
Retrophin reserves the right to terminate or modify this program at any time without notice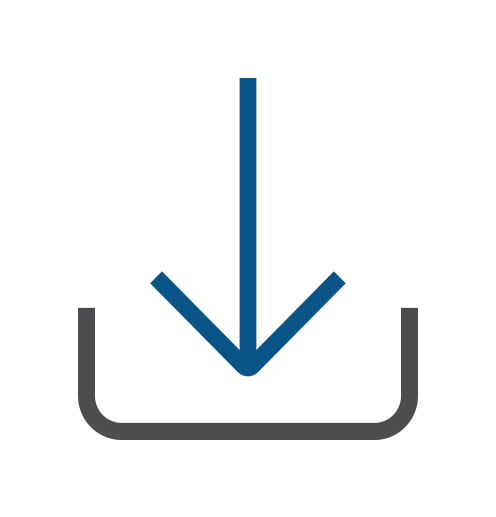 Download and complete the THIOLA EC Total Care Hub enrollment form for your patient today.

Delivery
Convenient home delivery and prescription refills
Your patients' prescription will be delivered directly to their doorstep—avoiding trips to the pharmacy. Patients will also be contacted when prescriptions need to be refilled to promote adherence and help ensure they never run out.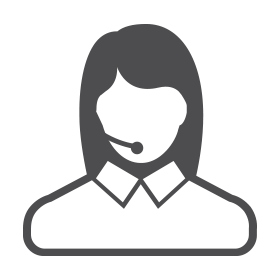 Support
A team of live and on-demand support available for your patients at any time
Hub Counselors:
Dedicated counselors available to answer questions about THIOLA EC and set up prescription refill reminders to help your patients stay organized and on track.
Pharmacists:
24/7 access to THIOLA EC Total Care Hub pharmacists is available for any questions about THIOLA EC prescription or dosing administration.
Clinical Nurse Coordinators:
Your patients will receive calls directly from specialized nurses trained to help support their treatment and provide disease education.
References: 1. THIOLA EC [package insert]. San Antonio, TX: Mission Pharmacal Company. 2. Pareek et al. J Urol. 2005;174(6):2250-2252. 3. Knoll et al. Pediatr Nephrol. 2005;20(1):19-24.
INDICATIONS AND USAGE: THIOLA® EC (tiopronin) delayed-release tablets is indicated, in combination with high fluid intake, alkali, and diet modification, for the prevention of cystine stone formation in adults and pediatric patients ≥20 kg with severe homozygous cystinuria, who are not responsive to these measures alone.
Important Safety Information
CONTRAINDICATIONS: THIOLA EC is contraindicated in patients with hypersensitivity to tiopronin or any other components of THIOLA EC.
WARNINGS AND PRECAUTIONS:
Proteinuria: Proteinuria, including nephrotic syndrome, and membranous nephropathy, has been reported with tiopronin use. Pediatric patients receiving >50 mg/kg of tiopronin per day may be at increased risk for proteinuria. Monitor patients for the development of proteinuria and discontinue therapy in patients who develop proteinuria.
Hypersensitivity Reactions: Hypersensitivity reactions (drug fever, rash, fever, arthralgia and lymphadenopathy) have been reported.
ADVERSE REACTIONS: The most common adverse reactions (≥10%) are nausea, diarrhea or soft stools, oral ulcers, rash, fatigue, fever, arthralgia, proteinuria, and emesis.
DRUG INTERACTIONS: Avoid alcohol consumption 2 hours before and 3 hours after taking THIOLA EC as THIOLA EC is released faster in the presence of alcohol.
SPECIFIC POPULATIONS:
Lactation: Breastfeeding is not recommended during treatment with THIOLA EC.
Geriatric Use: Because elderly patients are more likely to have decreased renal function, care should be taken in dose selection, and it may be useful to monitor renal function.
You may report negative side effects to Retrophin® Medical Information at 1-877-659-5518, or to the FDA at 1-800-FDA-1088 or www.fda.gov/medwatch.
Please see full THIOLA EC Prescribing Information.